Col d'Aubisque – 2nd Col in the Bag of Cols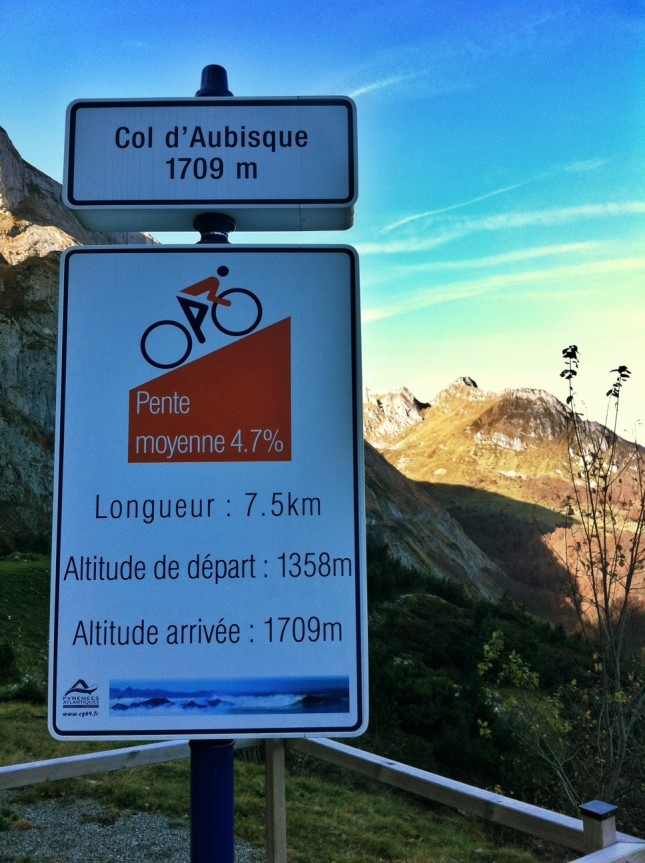 The stretch between Aubisque and Soulor is really pretty tame when used to cycling on Exmoor. The scenery here wins mind you, although I found the flora very similar to Exmoor and the Quantocks. They don't put signs like this up at home. Probably need one on Cothelstone Hill, that really is a hill climb!
All of the above taken with the knowledge that I didn't do the 50 mile approach from Pau which is the usual for a stage of the Tour de France. I'm not that mad!