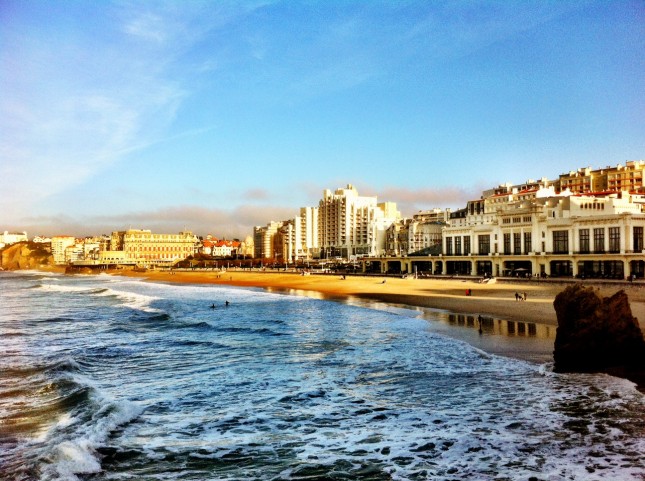 Finally made it to one of those, for me, 'must get to at some time in the life places'. I guess Biarritz's reputation for glitz and glamour has been eclipsed thanks to the accessibility of long distance and cheap flights, but you can see why it was once very much 'the place' to be. Dramatic coastline and grand architecture dominate the scene, but can't compete for attention from the grand beach and rolling surf.
What better place to don your sequin studded budgie smugglers, shoot a few tubes before gliding gracefully back to the beach where your butler awaits with a vodka martina, hold court to a bevy of beautiful ladies before whisking one away for a romantic, candlelit dinner, and two silky sheets of dessert.
Urgh, sorry, was I dreaming… No, dribbling.