A couple of images from the beach on the île-de-Oléron, another island off the West coast of France. We drove down here during th course of the day, taking our time to follow the coast, although not entirely successful. Some of the streets were too narrow for the van to get through, so had to settle for the larger road parallel for most of the way.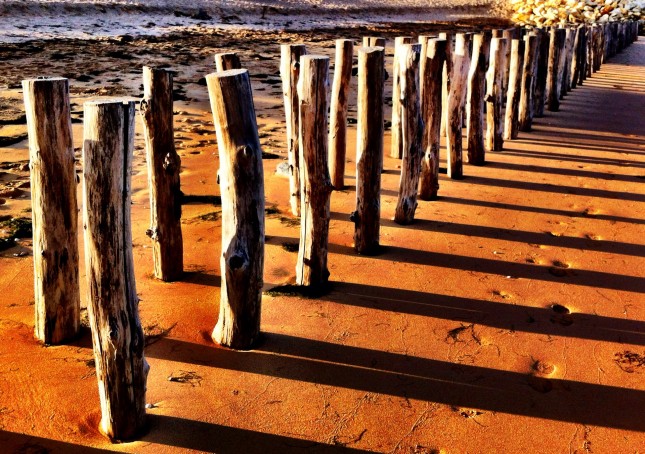 We've no idea what the purpose of these posts were for. They ran parallel to the beach, rather than out towards the sea. Any ideas?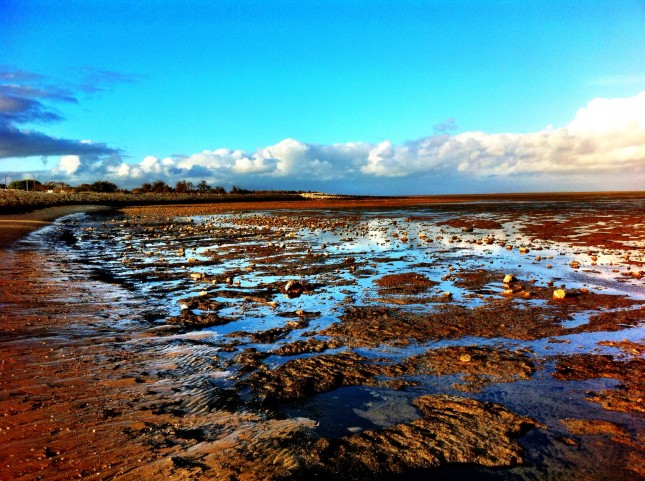 Mid-afternoon and the tide is out, which so fa appears to be a theme for this area. It goes out quite a way, but then that is probably why there is plenty of Oyster farming here – perfect conditions!