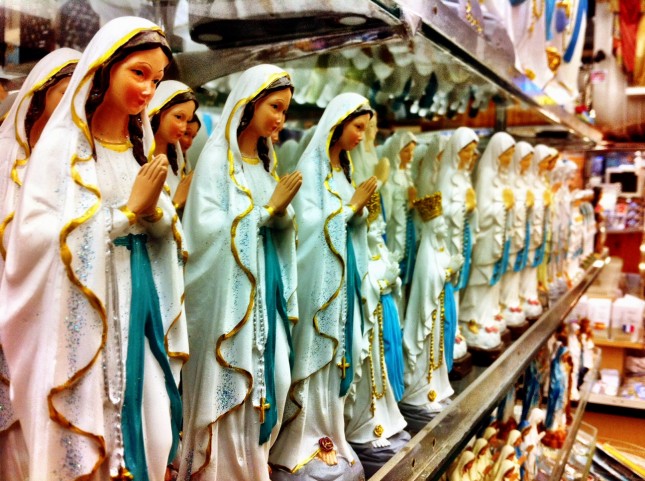 A damp day, so a good day to go tramp around the religious theme park that is Lourdes. We came for salvation, but this being France in November, everything is shut. Oh well, I'll just have to live with my sins for a bit longer.
How many plastic effigies of the Virgin Mary does one need anyway? And why do all the shops sell the same ones – is there no competitive market in religious trinkets?
The place is clearly geared up for the devoted masses at other times of the year, but on a grey day in November, it all looks a bit, well, grey.
I think I'll stick with my method of getting closer to God – cycling up a mountain!