Finally got around to finding an Internet connection that let me get some work out of the way. Had to go and sit in the TV room to make if work. They've closed the pitches nearest to the buildings where the wifi lives, and even though we are on the nearest possible, it's just to far. The roof antenna did make a connection but it was only getting 50% of the packets through, which ain't very helpful.
So once the work was out of the way, we got the bikes out to get some much needed exercise. We set off for the north end of the island, cycling on some good cycle paths along the shore, with a nice view of the muscle beds. If you look at the satellite maps of the island, you'll see they are big into seafood production. Another example of France's monoculture system of agriculture.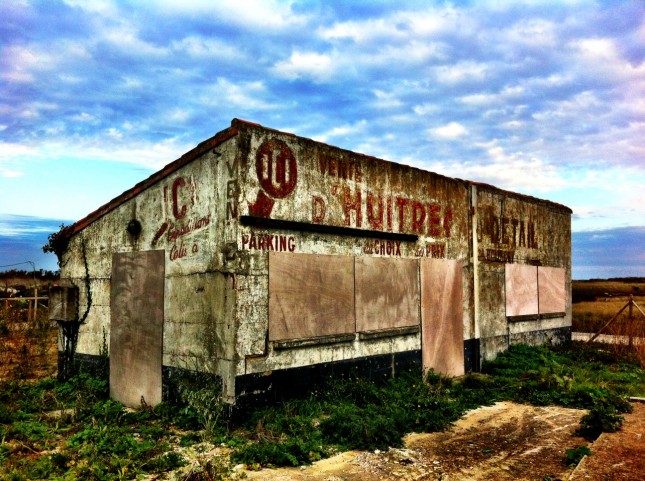 We go about 8 miles up the coast the village of Ars-en-Ré, which is charming but the schoolboy humour can't help but snigger a bit. Mel pointed out a good place for a beer which turned out to be a good place for lunch. Unfortunately the Moules Frites were off (end of season and not a good year apparently) but a Grande Salade Californiere did the trick.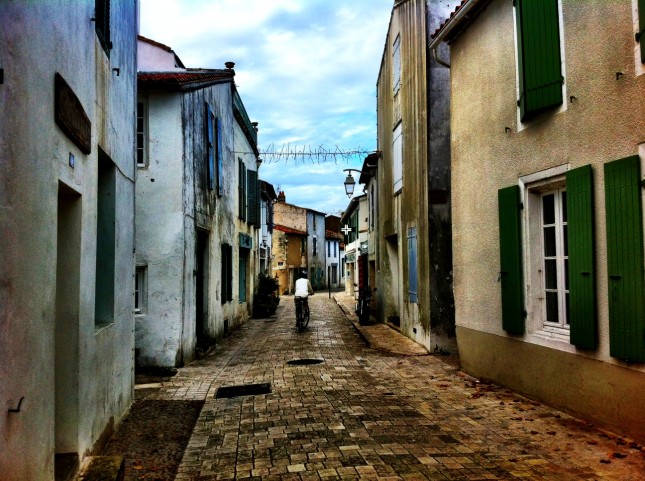 We peddled slowly around the streets and I got some nice shots. I'm absolutely loving Camera+ on the iPhone!