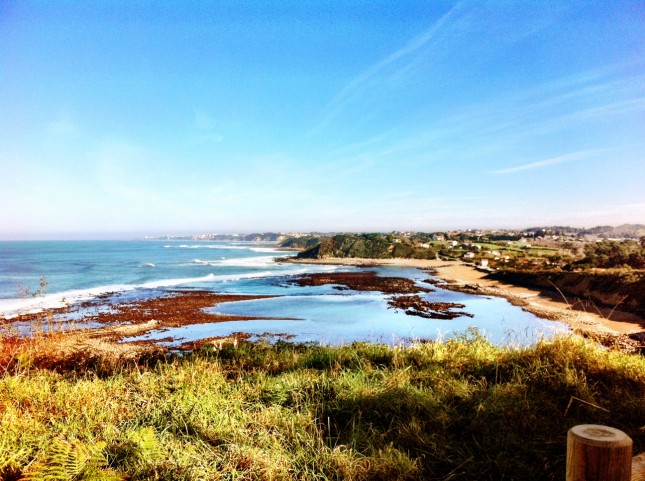 Out for a cycle today, as it was a bright if slightly crisp one. We cycled from the north side of Biarritz where the van was parked, down the coast to St-Jean-de-Luz, a much more quaint town with a small harbour, and only a stones throw from the Pyrenees.
We enjoyed a delightful little lunch in the sunshine before returning back to the van in time to be able to then move onto the overnight stop in St-Jean-Pied-de-Port (he gets around it seems), famous as the home of the Espadrille shoe. It's also quite a pretty town, although it was dark by the time we arrived so no photos to show at the moment.
May take a quick stroll around in the morning, but want to try and get into the mountains for a few days before the weather is forecast to bring rain. Some of the Tour de France's famous climbs beckon me, Col d'Aubisque and Col de Tourmalet are close by, so it seems rude not to have a crack at them. If nothing else it should be a lovely drive in the mountains.