The Hill Town of Guadalest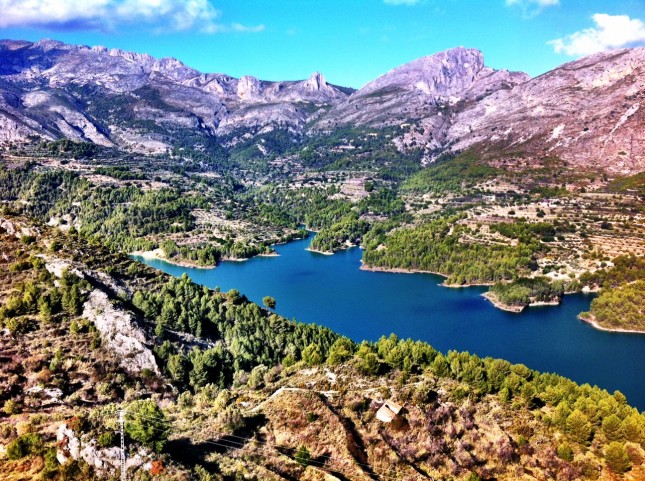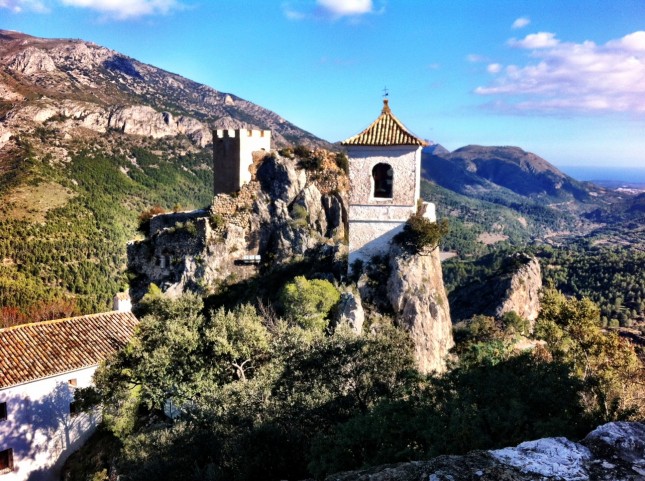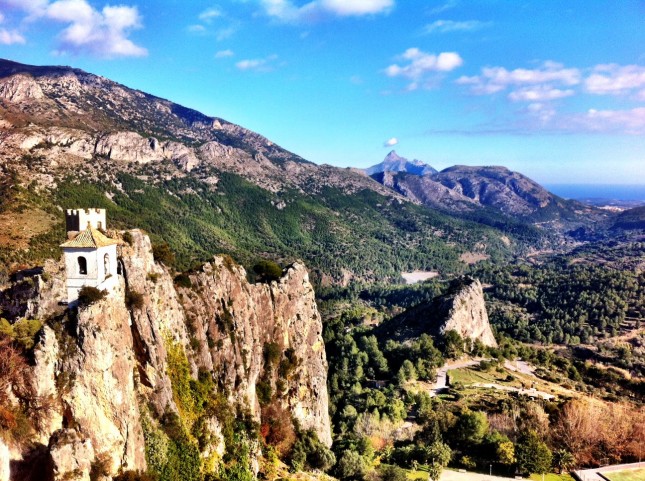 What a beautiful place! The old town is tiny, and perched on a outcrop of rock in the middle of a stunning bowl shaped valley. The surrounding hills are just crying out to be walked, but you'd probably need a week to do them justice. You can only access the old town by foot, and it's tiny anyway, although there is the inevitable modern development alongside but still not very big. The place is full of shops selling 'the shit that tourists buy', which just such an awful shame.
Apparently the place is heaving in the summer, but fortunately for us, in mid-January the place only had a light scattering of tourists and was just peace and tranquility. Alas, nowhere to find camp for the night, so we are heading back down to the concrete coastline of Alicante and Benidorm for the night.