Your ads will be inserted here by
Easy Plugin for AdSense.
Please go to the plugin admin page to
Paste your ad code OR
Suppress this ad slot.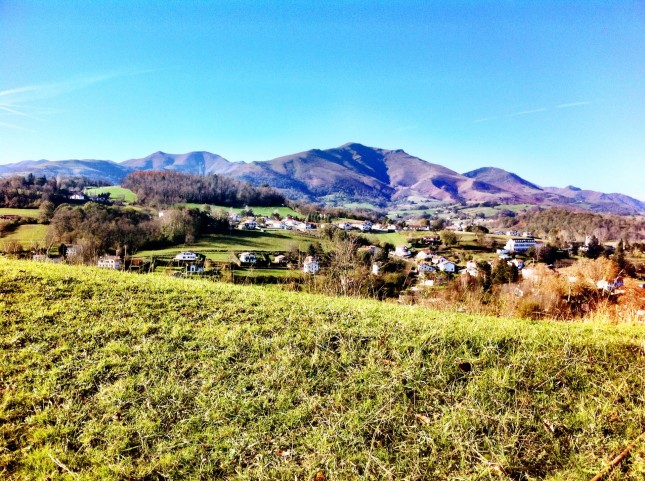 Our first proper look at the Pyrenees, from St-Jean-Pied-de-Port, on a lovely sunny, and extremely warm day. It has been about 14 degrees the last few days, and quite cold overnight, so we were surprised this morning as we walked around St-Jean-Pied-de-Port at just how balmy it was.