A Lap of the île-D'Oléron by Bike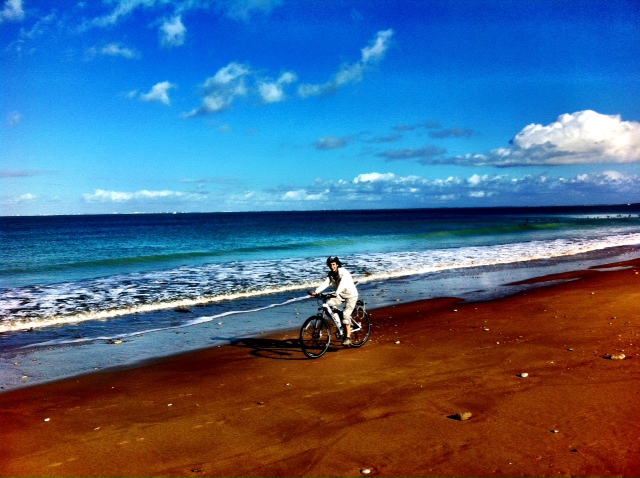 A cracker of a day today, blue skies and a few wispy clouds, temperature about 17 degrees and lovely sitting in the sun or peddling along. After a slow start we got out about 11:30, getting back about 5pm after a 40 mile lap of the island. Legs feel like they've done it for sure, and Mel put in a sterling performance considering the lack of practice. Only mild complaints about saddle/arse compatibility!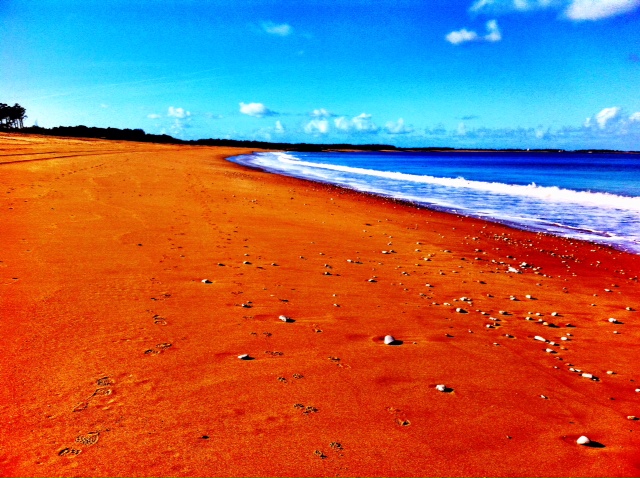 The highlight was about a mile of cycling on the sand, made easier for Mel by being lighter and having the Schwalbe Big Apple balloon tyres. I kept sinking into the sand, the trick was to keep the speed up and not try to go uphill!