Not Bad for a Monday Lunchtime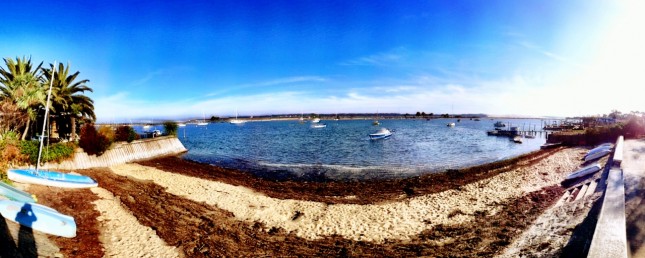 The view from the van this fine Monday lunchtime. Glorious sunshine and about 18 degrees. Looking across the Bassin d'Arcachon towards the Dune de la Pilat, Europe's largest sand dune at 134 metres tall. Apparently it moves inland by 5 metres each year, which I make about 13 mm per day. You cold just about watch it move!
We will take a leisurely drive around the bay today, looking out for a site to perhaps stop at for a couple of days. The forecast for the rest of the week looks settled although cooling off by a few degrees. C'est la vie!