Saissac – Charming Hill Town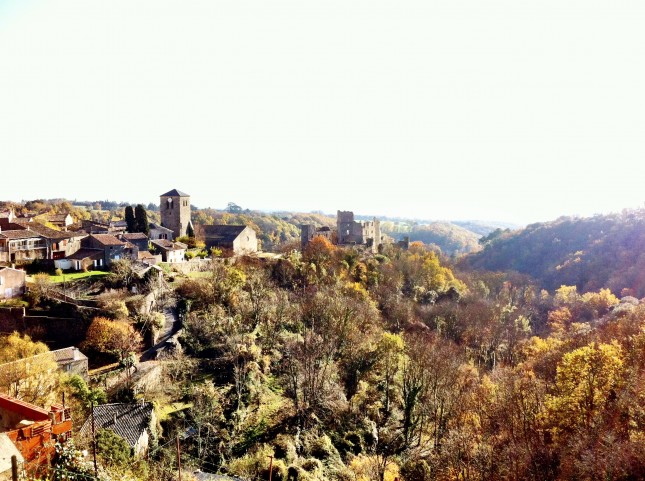 Just up the road from Montolieu was Saissac, another charming hill town, complete with ruined chateau (closed of course). After the slog up hill to get here, the free wheel down back towards the tin can was an absolute joy in the sunshine.
Our fourth night in the same place! Not sure what's come over us, but its actually a reasonable spot and nice looking out on the mountains (which are not being very photogenic as its a bit hazy or misty most of the time). We'll probably toddle off in the morning into Carcassone, then into the hills of the Languedoc for a few days before heading for the coast. We keep talking about the south coast like its imminent, and then something seems to get in the way of getting there! Still, the weather is still holding – dry and bright if getting a little chilly – and so there isn't any rush to get anywhere else.