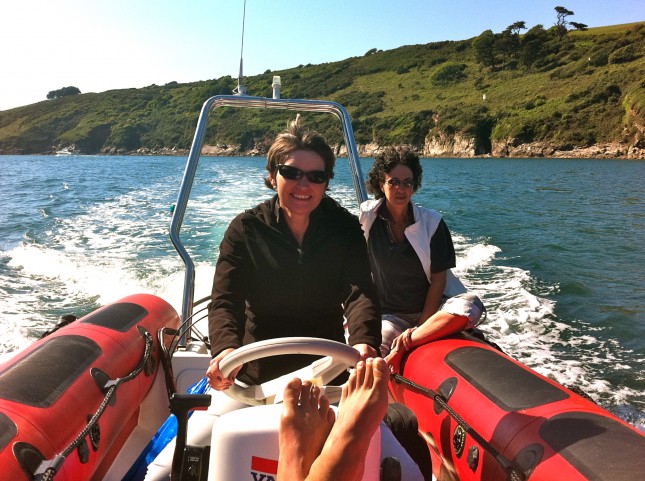 Sometimes, the impromptu things in life can work out to be the most entertaining. No preconceived or planned ideas of what is going to happen leads to pleasant surprises. This weekend we had to head to Plymouth to deliver some of Mel's sculptures, so we thought we would call Nick & Gillie to see if they were free. They had a BBQ planned with friends, but of course we would be welcome too. We got there Saturday afternoon in time for a brief walk in the sunshine, followed by an entertaining BBQ with their friends, some of whom we'd already met so had time to catch up.
Sunday was perfect blue skies and the tides right to be able to take their yacht out along the estuary and anchor up in a small bay along with quite a few of the other locals. A lazy day was planned, and we enjoyed the sunshine, read the papers, lunched and enjoyed a couple of glasses of wine whilst watching the world go past (or at least the world that owns some seafaring craft of another!).
A great weekend, thank you so much, and lets do it again soon!